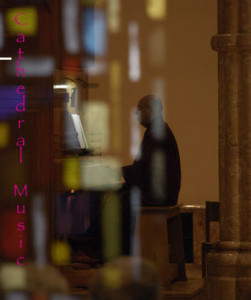 Welcome to Cathedral Music. A celebration of Sacred Music for cathedrals.
H. Ricardo Ramirez, D.M.A. is the Director of Music/Organist for Holy Name Cathedral in Chicago, Illinois and leads the cathedral musicians and singers through the liturgical seasons. With Associate Director of Music, David C. Jonies, the Music Department of the Cathedral of the Holy Name incorporates three organs and four cathedral choral ensembles as well as the many singers and musicians for Archdiocesan Liturgies such as the Chrism Mass and Priest Ordinations.
Dr. Ramirez is a member of the Conference of Roman Catholic Cathedral Musicians and has served as Director of Music in other cathedral settings such as Sacred Heart Cathedral in Rochester, New York where he spear headed the liturgical music for the renovation of the cathedral. This included the selection of the new organ (Opus 26) by Paul Fritts, a 53 stop, 81 rank mechanical-action pipe organ.
A prolific composer, Dr. Ramirez's oeuvre spans works for orchestra, chamber ensembles and choral ensembles. And I Will Come to the Altar of God and Terra Tremuit are recent works utilized at the Chrism Mass and Easter Sunday respectively.
In addition to choral selections from the treasury of sacred music, the Audio page has examples of music composed by Dr. Ramirez.
Enjoy your visit!